Our Accessibility Facilities
Transfer boards
We have a transfer board to help individual's transfers in and out of the boat.  If you require lifting if we can do so safely and you are able to be lifted this can be accommodated.
Showers and changing facilities
We have showers and changing facilities but these may not be accessible for all types of wheelchairs.
Toilets
We have a disabled toilet with a handrail.
Safe Place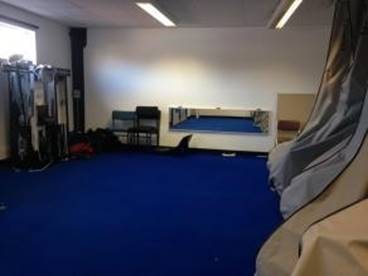 If you require you require a safe place, we can arrange this for you.
If you find that you need a quiet space on the day please tell a member of staff and we can allocate a room which is available for you. 
Buoyancy Aids and Lifejackets
It is compulsory that everyone wears a life preserver when near or on the water.
We appreciate that everyone's needs are different so we have range of life preservers to accommodate everyone.
We have zip-up buoyancy aids so customers do not need to put it over their heads. We have smaller life preservers with neck supports for children or little people. For those with limited movement we have a limited number of life jackets which are easier to get on and off. However, use of these will require an assessment from the instructor. 
Our Accessible Boats
Sailing
Access 303 Dinghy
These boats have a large keel under the boat. This is a big weight which stops  the boat from capsizing. You sit in the boat facing forwards and the sail goes over your head. We have a server control where you can steer and pull in the sails using a joystick.